Recommended Skincare Products
Introducing The Iaso Skincare Line From Total Life Changes"
The Iaso Skincare line is the amazing line that I use on my skin, and which meets the requirements tenfold of everything lined out in my "Ultimate Skin Care Guide".
The Featured Products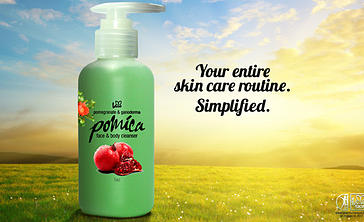 Iaso Pomica Face & Body Cleanser
Packed with gentle cleansing action, and anti-oxidants like pomegranate, apple extract, ganoderma, retinol, vitamins C & E. Purchase here.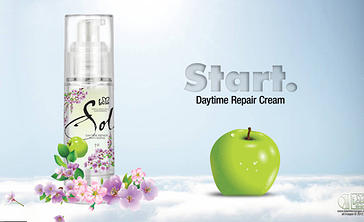 Sol Daytime Moisturizer
Packed with anti-oxidants here too, with aloe, apple stem cells, green tea, ganoderma, pomegranate, CoQ10, vitamin E. At the core of Iaso™ Sol is the Uttwiler Spätlauber, an apple that comes from northern Switzerland. This apple can stay looking fresh for up to four months after being harvested. Swiss researchers found that it's longevity came from it's own stem cells. Human skin stem cells replenish and maintain balance while working to regenerate damaged tissue. When applied daily, Iaso™ SOL helps fortify your skin and protect it from environmental elements with its unique blend of ingredients. Purchase here.
Luna Nighttime Moisturizer
More anti-oxidants to work on your skin at night, such as aloe, apple stem cells, grapeseed oil, syn-hycan, red algae, green tea, ganoderma, retinol, vitamin C and E. It also addresses visible signs of premature aging caused by sun and environmental exposure while providing antioxidant benefits.You won't find chemical emollients or catalysts in Iaso™ Luna. It contains 95 percent natural content and is suitable for all skin types. Purchase here.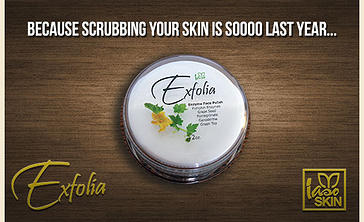 Exfolia Skin Exfoliant
EXFOLIA is a Micro-Dermabrasion Exfoliant fortified with Pumpkin Enzymes, Grape Seed, Pomegranate, Ganoderma & Green Tea. Modern Science has also played a role in this formula with the creation of PRP2, a new formula base that acts like micro beads on your skin. This decreases the amount of friction normally caused by other harsh exfoliants. PRP2 helps Exfolia cleanse deeply with a smooth rub thus allowing the microdermabrasion qualities to leave skin soft and smooth. Purchase here.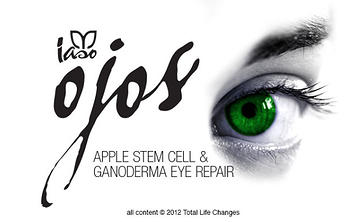 Iaso Ojos Eye Cream
Iaso Ojos is formulated to address the supple skin around your eyes, including dark circles. Iaso Ojos with Anti-Aging technology can increase the vitality of your skin, helping to nourish, firm, protect and hydrate with essential minerals and amino acids like aloe, grapeseed oil, regu-ake, apple stem cells, syn-coll, CoQ10, hyaluronic acid, ganoderma, retinol, vitamin C & E. Purchase here.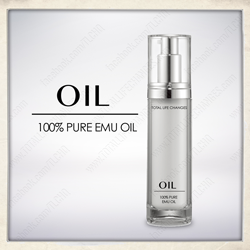 Iaso Oil
-Certified 100% Pure!
-Our 100% Pure Natural Emu Oil meets all AEA Certification standards.
-Iaso™ Emu Oil contains a complete balance of essential fatty acids (Omegas 3 and 6) which play a part in almost every function of the human body.
-Natural lipids found in Emu oil match that of human skin. Replenishing these lipids helps replenish skin from the inside out.
-Iaso™ Emu oil supports skin's natural stimulation of proteins.
-Iaso™ Oil is perfect for general skin care and moisturizing.



Renique
TIME TO LOSE THE LINES From Total Life Changes, New Iaso™ Skin Rénique. A supercharged serum formulated with 5 unique peptides. This advanced peptide formula replenishes your skin's natural fullness for a more youthful appearance.
Basically, this works like botox but without the syringes. Purchase here.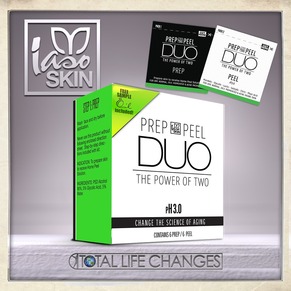 Duo Prep & Peel
Duo is a 64 acid peel with a 3.0pH that includes Mandelic – Glycolic – Lactic – Salicylic – Citric – Phytic Acids that provides a professional salon experience with the same results without the tremendous expense.
Iaso™ Skin DUO Prep & Peel. This innovative kit has the strength of high-end spa formulas and is available now in the comfort of your own home. Best results are established after three uses. Purchase here.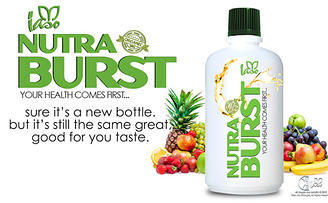 Nutraburst
For internal anti-oxidants, minerals and nutrients that your skin and body need, consider taking the liquid daily vitamin Nutraburst instead of pills you need to swallow. Packed with 72 minerals, 12 herbs, 19 amino acids, 22 phytonutrients from fruits and veggies, 13 whole food greens, anti-oxidants, ellagic acid and a multi-fiber complex with a 98% absorption rate. Purchase here.
To purchase any of these products, please click here to visit The Mompreneur Life Skincare store
I love each and every one of these! Take care!
–Leslie Walters–