This post may contain affiliate links. Read the full disclosure here.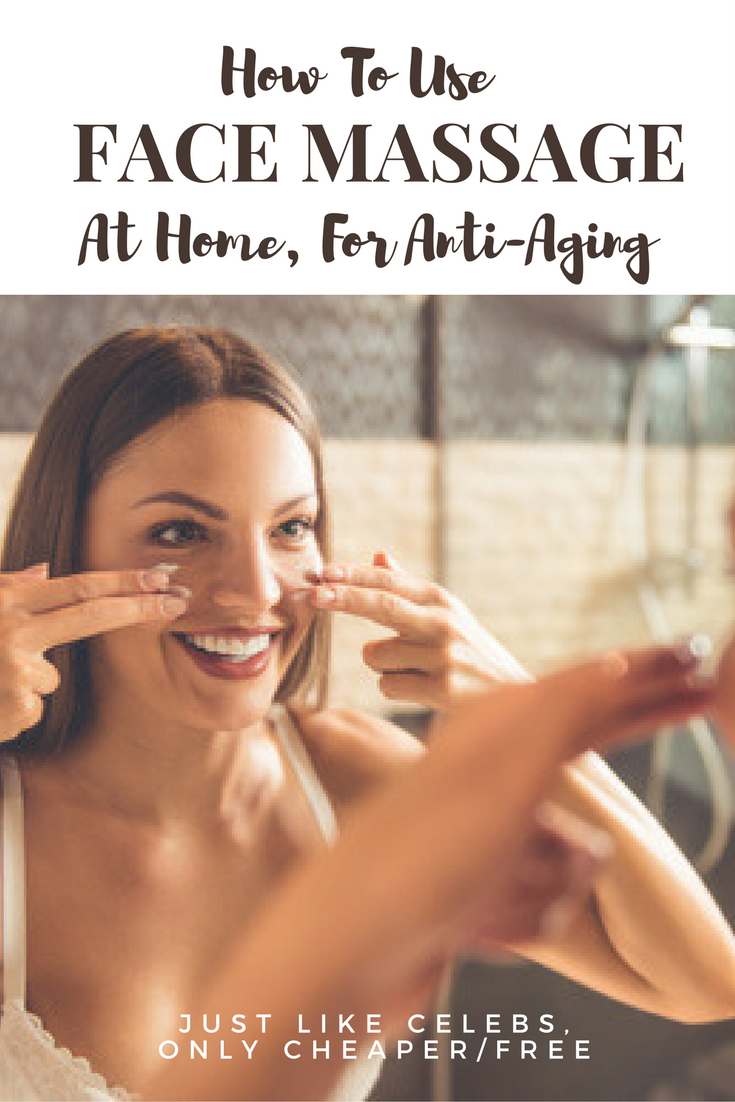 Recently, I was asked to do a review for a wonderful exfoliation and massage tool, and it was the first time that I was ever seriously introduced to facial massage.
Touted as an alternative to cosmetic surgery, facial massage:
-tones and soothes dry, wrinkled and saggy skin.
-applies skin-nourishing oils and essential oils
-hydrates and replenishes skin
-stimulates circulation
-helps detoxify the skin.
So, I decided to try it!
How To Do Proper Facial Massage
First, you will need a few drops of carrier oil that is suited for your skin type.
YES, you read that right…oil!
Don't worry…as you do the massage, it will properly seep into the deeper levels of your skin, and will not make your face "oily". I used Frankincense essential oil, but I would also recommend either Lavender essential oil or Emu oil. All three of these oils can be found in my shop.
I have also heard that jojoba is a good carrier oil for all skin types, and evening primrose oil combined with jojoba is an excellent base for facial massage. You can add to the carrier oil 3 drops of essential oil: carrot seed, geranium, patchouli and neroli are also excellent anti-aging essential oils.
Needed Steps
1) First, cleanse and tone your face. This removes all impurities and will allow the benefits of the oils to absorb into the skin.
2) Then place a few drops of oil onto your fingertips and proceed with the following facial massage movements:
a) Hold your fingertips at your jawline. Using a sweeping, upward motion, draw your fingers up to your forehead. Be sure to avoid your eyes. Use gentle pressure, and do not tug or pull on the skin. Repeat this movement several times, always working in an upward motion.
b) Then apply more oil to your fingertips and place the fingers of both hands in the center of the forehead. Draw your hands outward toward the temples. Use more pressure than you did in the first massage. Repeat this move several times, keeping pressure firm but not so hard that it pulls on the skin.
c) Next, place your fingertips on either side of the nose, using more oil on the fingertips if needed. Following the cheek bones, run your fingers across the cheek bones up and out to the temples. Do not use as much pressure as you did with the forehead massage. Repeat this move several times.
d) Finally, finish up with the original movement of gentle, sweeping strokes from the jawline to the forehead. Repeat this three times, using less and less pressure each time. Take some deep breaths and continue relaxing for a few moments before continuing with your day.
Want It Even Easier?
Like I said before, I got to try out the SkinWorks exfoliation and massage tool, and I thought this was way easier to figure out and use. The benefits are two-fold because of the exfoliation on top of the massage, and the soft, rubbery bristles applied exactly the right type of pressure and were quite effective.
Here is a video review I shot of the whole process with SkinWorks.
Facial massage is a quick, easy pampering treatment with potent anti-aging benefits that anyone can do in the comfort of their own home. Try facial massage for a few weeks and see the difference that it can make on your skin.
xoxo
Leslie