This post may contain affiliate links. Read the full disclosure here.
Here's my review about the Juvenae business opportunity.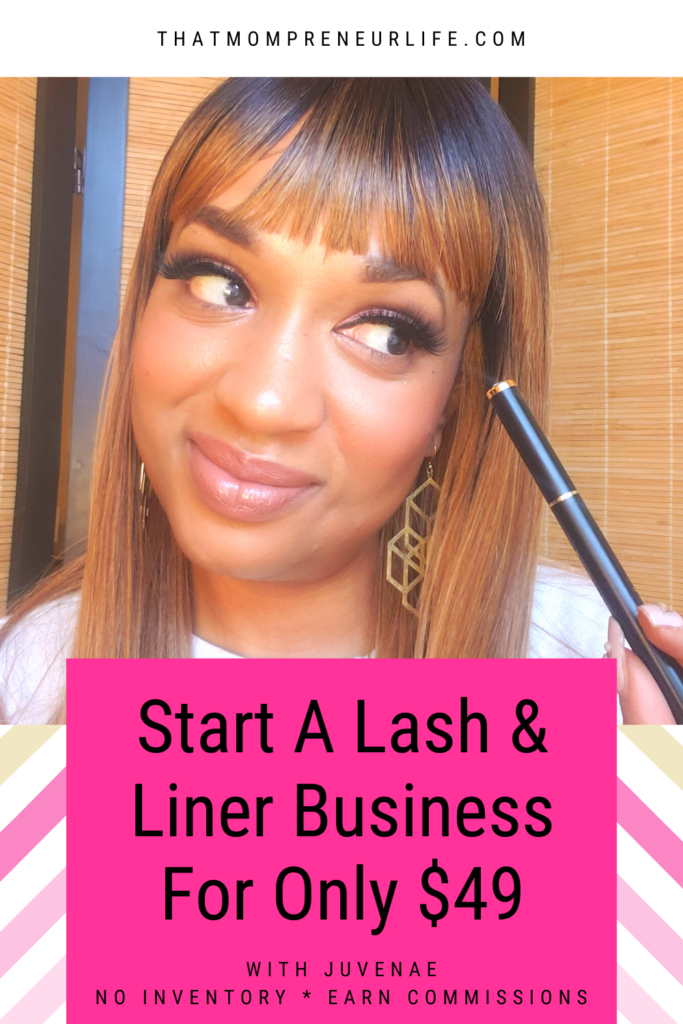 Welcome! I'm sure you're interested in learning more about the Juvenae business opportunity, and making money with Juvenae! Well, let me clue you in on the amazing opportunity here waiting for you!
Hey Boss Queen! I'm Leslie, and even though I'm busy building several empires (can we say multiple streams of income?), I still decided to jump on joining with Juvenae. It was actually a no-brainer! Why?
Join For $49, Get A Free Lash Bundle
Juvenae launched in late 2020 with a focus on some awesome supplements and skincare. I will definitely be doing more reviews on those soon, but the thing that caught my eye were the BEAUTIFUL LASHES!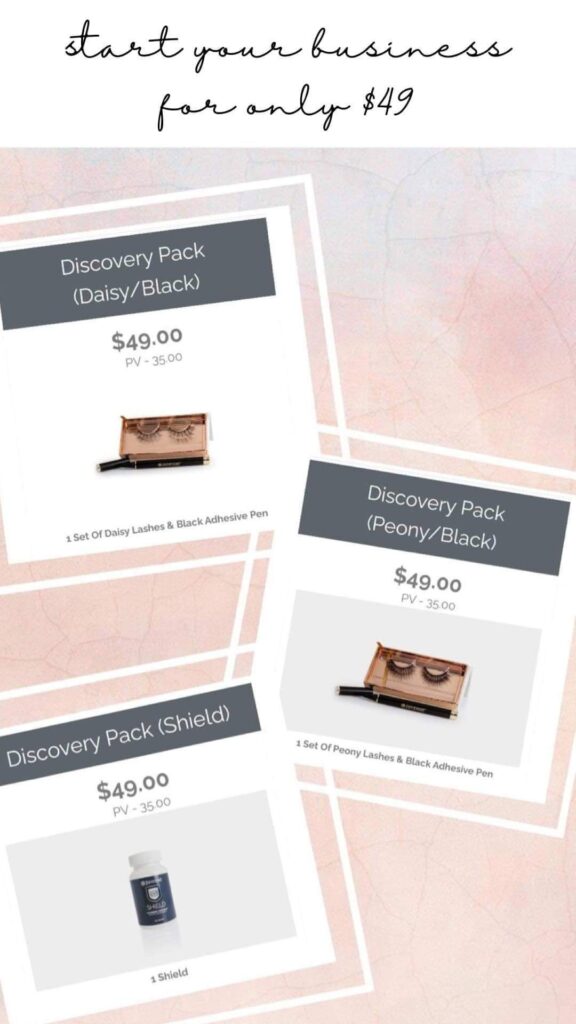 I was perusing my Facebook newsfeed one day and came across a quick video showing application with the easy eyelash glue pen that Juvenae has. I was already familiar with eyelash pens, but then I saw the many lash choices, and I was like, SOLD!
I joined the very next day, and I do not regret my decision for a moment.
Now, a lash bundle on the site is $49 retail, which includes the pair of lashes and pen together, but WHY NOT BUY THE EXACT SAME THING AND BECOME AN AMBASSADOR AT THE SAME TIME?
If you love to wear lashes and want to get a bundle for yourself, then yay! But for the VERY SAME PRICE ($49), you get to START A BUSINESS and get the lash bundle FOR FREE. That's an amazing low price to get your business off the ground!
If you're ready to join my team as we grow, go ahead and start here for $49.
You Get Paid To Look CUTE
As you wear and share about the lashes, your friends will ask about your gorgeous new look, and when you fill them in about Juvenae, you will get paid!
The lashes are absolutely one of the best things about the company (one of MANY), but in Spring 2021, they are rolling out gloss gel strips for nails, and I love wearing those, so I'm PUMPED!
But, as you share about the lashes, nails (and other products too), you will be making money and growing along with us, as we help and lift one another up to succeed!
Plus, look here how much lashes add to your glam look:
It's a lot of fun in here, and it's only getting better! Join the fun with us here.
The Amazing Juvenae Comp Plan
Ok, so to start, until you hit first rank, you make 10% of sales. But, in order to rank up you have to only locate two – either two customers, two ambassadors, or a combo of both – to build underneath you.
Here's the full comp plan here: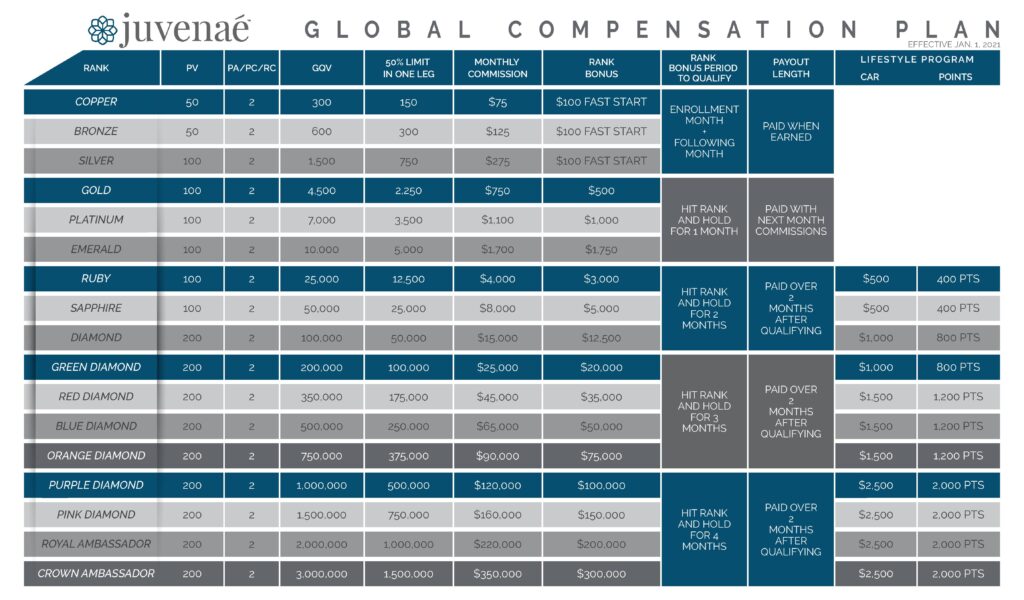 The thing that I love best about this, is when you hit a rank, you make a MONTHLY COMMISSION (separate from bonuses and sales commissions) as long as you maintain your monthly PV (which ranges from 50-200 depending on the rank).
I don't know if I've ever heard of a company that rewards you with a fixated monthly commission per rank, but that's just awesome! Plus, the bonuses are very generous, including a car reward and points program for advancing to upper ranks. Yes, ma'am!
Ladies are honestly flying through the ranks around here and they are only a few months in! There is definitely plenty of opportunity for growth and learning together.
What Have You Got To Lose?
I'm pretty sure you're going to love all the glam and fun! Join me in the Juvenae business opportunity now by hopping over here.
Or, if you are not yet ready to join but still thinking about it, join my VIP Facebook group, The Glam Doll Society while you make your decision.
To Your Success,