This post may contain affiliate links. Read the full disclosure here.
If you missed, Part #1 in this Breakthrough series, you can catch it here.
No Doubt
You say, "Let's go to the mall. I need a new pair of shoes." Your friend says, "Are you sure? We could probably get the same thing cheaper at Target."
You say, "I hired a new accountant." She says, "Are you really ready to invest in that?"
You say, "I'm joining 24-Hour Fitness." She says, "Crossfit is running a special this week."
And if you were to take her advice and go to Target, fire your accountant, or head over to Crossfit, she'd probably have problems with that, too. That's because her input isn't a matter of helpful suggestions; it's only designed to make you question your own choices.
If you had a friend who constantly questioned every move you made like this, you'd probably knock her in the teeth.
If this behavior is so unacceptable in our friendships, why do we do it to ourselves? We choose – and then we immediately revisit that decision over and over again.
News Flash: Sometimes there are no "right" decisions. There are only choices we make and live with.
That's why to take yourself to the next level, you need to let go of doubt. Accept that you're working with imperfect knowledge and that you're a smart cookie who will indeed make some mistakes along the way.
But, tell yourself that whatever happens, you can handle it.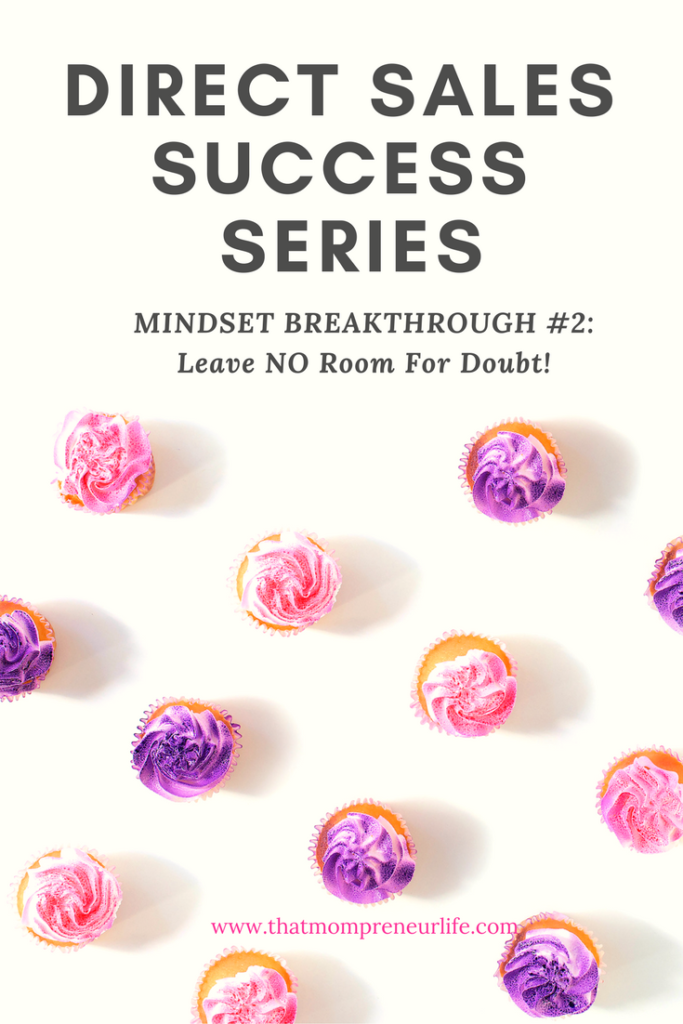 If you pay $5 too much for shoes, you can live with that.
If you hire an accountant and discover you're really not ready, you can let him go.
If you join the "wrong" gym, you can always switch.
Often we think that we are at the whim of circumstance and we can't control the outcome. Not so! If you chose to buy a Toyota instead of a Honda, YOU get to decide whether that was a successful outcome. Does it get you from Point A to Point B? Does it get the required gas mileage? Is it a safe ride? (By the way, these are probably all items you considered before you made your purchase!) If the answer is "Yes," then congratulations! You made a successful purchase!
The situation with your business may be a little different. The "success" criteria are not as clear-cut, but your influence on the outcome is no less significant.
Whether you hustle to achieve your fast start bonus, or work to build slowly over many months is up to you.
Whether you choose to work your business full-time or just as a side-gig is up to you.
Whether you choose to build it online, offline or a combo of both is up to you.
You can hustle, work extra hours if need be and commit to working things out, thanking the benevolent heavens for giving you the opportunity to learn some lessons along the way.
Whatever you do, commit to doing whatever it takes to ensure your choice was a good one. And don't doubt your own ability to make it so.
To your success,
xoxo Leslie