This post may contain affiliate links. Read the full disclosure here.
Did you know that the oil harvested from a BIRD can revolutionize your skin care? Which bird, you ask?
An interesting-looking doozy named the emu, and the many benefits of emu oil are nothing short of amazing!
The oil comes from emus that are raised and harvested for their meat. None of the bird goes to waste, as the oil is sold as a by-product. The emus are not killed exclusively for the oil (in case you were wondering). It's kind of similar to how the Native Americans used every aspect of the buffalo for centuries.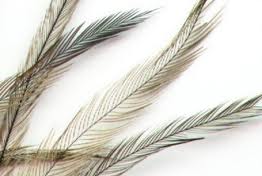 What Are The Benefits Of Emu Oil?
Emu oil is top notch when it comes to moisturizing and soothing dry and/or aging skin. It doesn't just sit on the top layer of skin — it penetrates all layers of skin, and down into the layer of muscle (which is one of the reasons why it is also miraculous at treating muscle soreness, stiffness, arthritis and aches/pains).
This oil is a MUST-HAVE in your anti-aging skin care routine.
Benefits Of Emu Oil Include:
-Moisturizes and softens dry skin (including cuticles)
-Minimizes fine lines and wrinkles
-Soothing comfort for scars, acne, stretch marks, bug bites, bruises (will erase them down bit by bit)
-Treats psoriasis and eczema
-Will give limp, dry, breaking hair new life and even promote growth (think about balding edges, etc.)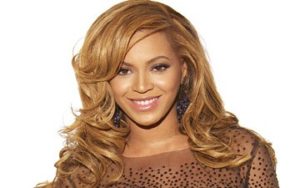 Besides, we all know Beyonce's skin is absolutely flawless, and she has leaked to Ebony.com that it is due to incorporating emu oil into her skin care routine. Hey, if it's good enough for Mrs. Carter, it's good enough for me.
What Makes Emu Oil Work/Give It's Benefits?
-Emu oil is high in essential fatty acids, is an anti-inflammatory agent and an antioxidant powerhouse.
-It is a skin cell regenerator and anti-wrinkle agent.
-It offers both skin-thickening and moisturizing properties, by moisturizing, lubricating and replenishing dry or irritated skin.
-Emu oil helps counter wrinkles and dry, scaly, thinning skin that commonly occurs with aging.
-Plus, it prevents additional moisture loss from skin by forming a protective barrier.
It is even a great makeup remover!
The Benefits of Emu Oil Are Many
The list really goes on and on. So much to help you in the fight against aging in one place! This oil has revolutionized the look and feel of my skin.
How To Use Emu Oil
I mix a couple drops into my night moisturizer in the palm of my hand and smooth the mixture over my face and neck.
But remember, you only want to deal with 100% pure and natural emu oil, with no additives whatsoever. This is the oil that will give you the most benefits for your skin.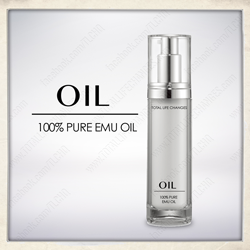 The emu oil that I love is the 100% pure Iaso Oil (no junk, no fluff).
Click here to grab a FREE copy of The Ultimate Anti-Aging Skincare Guide to start your journey to beautiful skin.
And, also check out my Iaso Skin Care store.
See you on the cover of Vogue!
–Leslie Walters–