This post may contain affiliate links. Read the full disclosure here.
Fibi and Clo Catalog Spring 2017
Fibi & Clo is back!
As of March 1, 2017, Fibi & Clo has relaunched!
https://youtube.com/watch?v=7aI4VN07Tx8
The Fibi and Clo catalog for Spring is underway, with the cutest, glam doll sandals ever! But, would we expect anything less? Get your feet pedicure-ready and park these babies by the pool…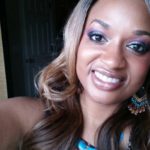 Hi! I'm Leslie, fashion agent #9185104789 with fibi & clo!
Looking to check out or buy fibi & clo? Here is the catalog lineup for spring 2017:
THE AUSTIN BLACK PATENT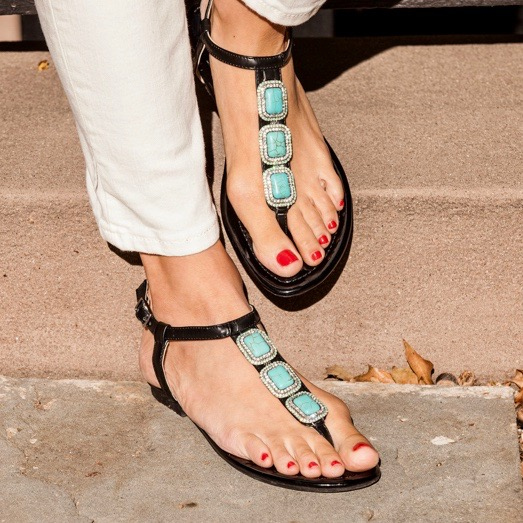 $65
Need a little turquoise in your life? Who doesn't! Much like NYC, Austin is one of those cities that gets into your soul and won't let go. Inspired by the beautiful, clear waters of Lake Austin, don't be afraid to think of turquoise as a neutral that goes with pretty much everything.
Purchase The Austins here
5TH AVENUE BLACK PATENT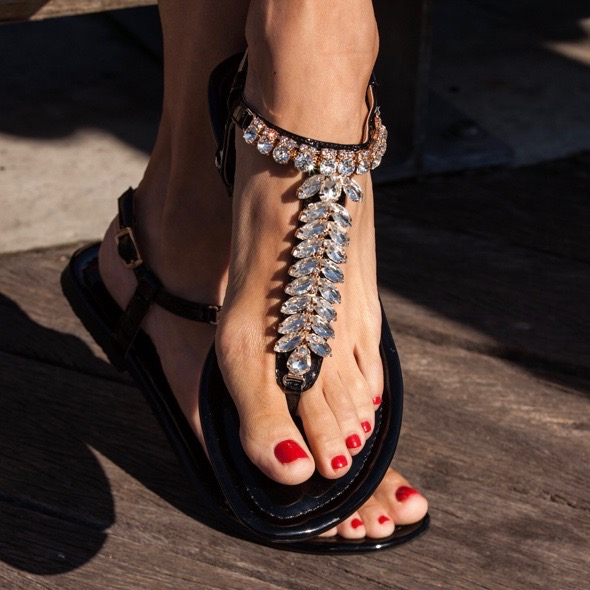 $65
Night or day. Jeans or a dress. This versatile, yet dazzling design was inspired by the different shops, restaurants and townhomes on 5th Avenue. Also located on this beautiful street is the hospital where AnaLiza and Michael's daughter was born.
Purchase The 5th Avenues here
SHE SAID YES BEIGE OR BLACK

$60
Perfect for a spontaneous date night out or a girls night in! These beauties, delicately embellished with sparkling overlapping rings, were inspired by AnaLiza and Michael's engagement in their tiny Soho apartment. Both fibi & clo (their beloved cats) witnessed the occasion.
Purchase The She Said Yes here
LIBRA GREY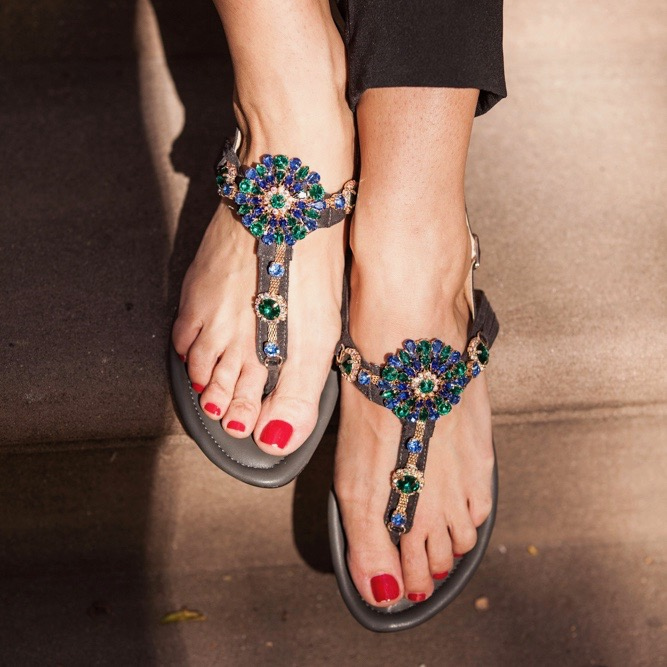 $85
Balance and harmony are said to rule this sign, and this is exactly what having a child has brought to the life of our designer, AnaLiza. Named after her daughter's birth month, this sandal is sure to impress all who see it.
Purchase The Libra Grey here
WONDERLAND GREY

$85
NYC at any time of the year is fabulous, but Summer is when the city really shines and the colors pop. This style is inspired by the vibrant flowers, the lights, and AnaLiza's magical "Alice in Wonderland" baby shower theme.
Purchase The Wonderland Grey here
FLORECITA GOLD

$75
Behold the quintessential weekend shoe. Wear with denim or that little black dress; this sandal goes with anything in your closet. While also a flower, Florecita also means a woman who is beautiful inside and out.
Purchase The Florecita here
ANGEL CASCADE BROWN

$65
The Cascade has been part of the fibi & clo family since the initial launch, and remains the most popular to this day! In a unique class of its own, the exceptional strap design elongates the leg and makes for a truly eye-catching sandal. The Angel's tear-shaped stones set this design apart from all that came before giving it a twist on the original.
Purchase The Angel Cascade here
Ready to shop the Fibi and Clo catalog for Spring 2017? Click on over to my Fibi & Clo boutique and grab a gorgeous pair now.

If you would like to get FREE SHOES with Fibi & Clo by hosting a Facebook party with me, fill out this quick and easy form and I will get in contact with you!
If you are interested in joining me in Fibi & Clo, click on over to my eboutique. I am independent fashion agent #9185104789. Or, join my VIP Facebook group The Glam Doll Society if you are thinking about joining f&c, but not yet sure.
Love,
Leslie Walters
Fibi & Clo Fashion Agent