This post may contain affiliate links. Read the full disclosure here.
Hello and welcome! You're here because you are looking for a fibi and clo review? Well, look no further. I will give insight on both the business opportunity and actual products of the company, so stay tuned.
Overview
Fibi & clo has relaunched as of March 2017. I had never heard of fibi & clo prior to discovering them on the internet in February or so, but apparently they were a small direct selling company for a couple years. Then, to procure new funding, fibi & clo underwent an 18 month hiatus and re-opened for business in March.
I signed up to join with the company on the day of relaunch (it's free!) and have made note of my experiences with the company over the past 2+ months (as of this writing).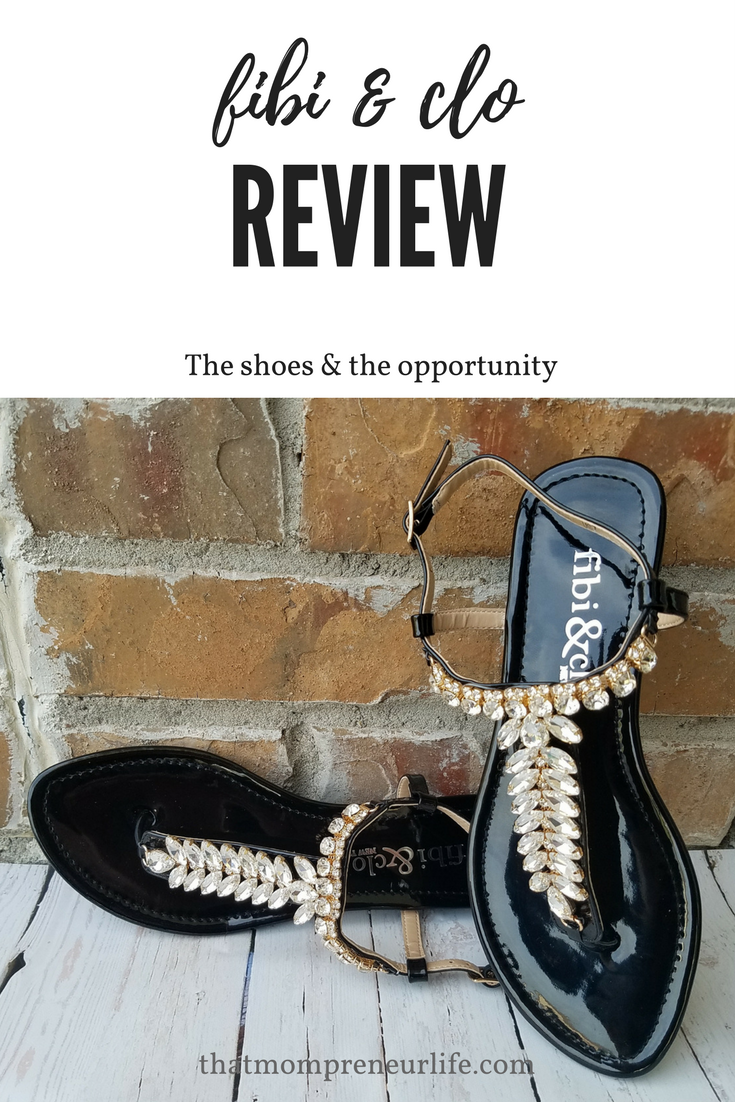 Fibi and Clo Review: The Shoes
First off, the shoes are amazingly gorgeous…and desired! Upon relaunch, fibi & clo sold out of 3 months worth of inventory in 3 days! This created a bit of a back-order melee that they are just now getting on top of, but I am first to say that through all the difficulties and initial growing pains, Michael Leen and the fibi & clo corporate crew have been NOTHING but transparent and amazing.
Seriously, I truly feel like they care about all of their consultants, continually giving updates and play-by-play's of every issue or concern or question. So, the customer service aspect of fibi & clo, in my opinon is amazing.
That said, I waited a while before ordering my first pair of shoes. I did still order them while they were on backorder, and I chose the 5th Avenues as my guinea pig pair.
It took about three weeks to get my shoes (again, NOT TYPICAL…this was the case because of the launch feeding frenzy and resulting backorders). But, I was genuinely ecstatic to get my fibi & clo 5th Avenues when they did arrive, and you can clearly see why!
I actually did a complete unboxing video of my first look at the shoes in person, along with a try-on. Take a look at it here!
When you receive your fibi & clo shoes, they arrive packaged and wrapped very well in a cute box that you can store them in (that's pink on the inside)! You also get a handy satin dust bag for free to put the shoes in when the season is over so that they stay clean and fresh-looking!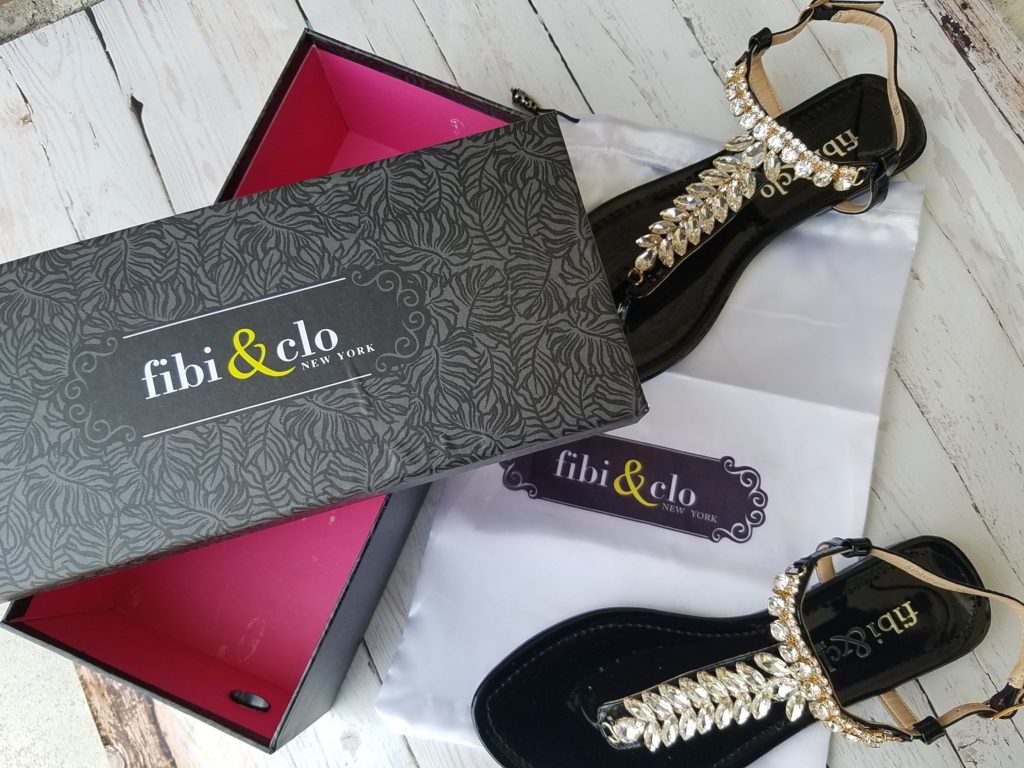 Here's the side of the box. Notice that even though it has a patent leather look, the shoes are actually vegan leather.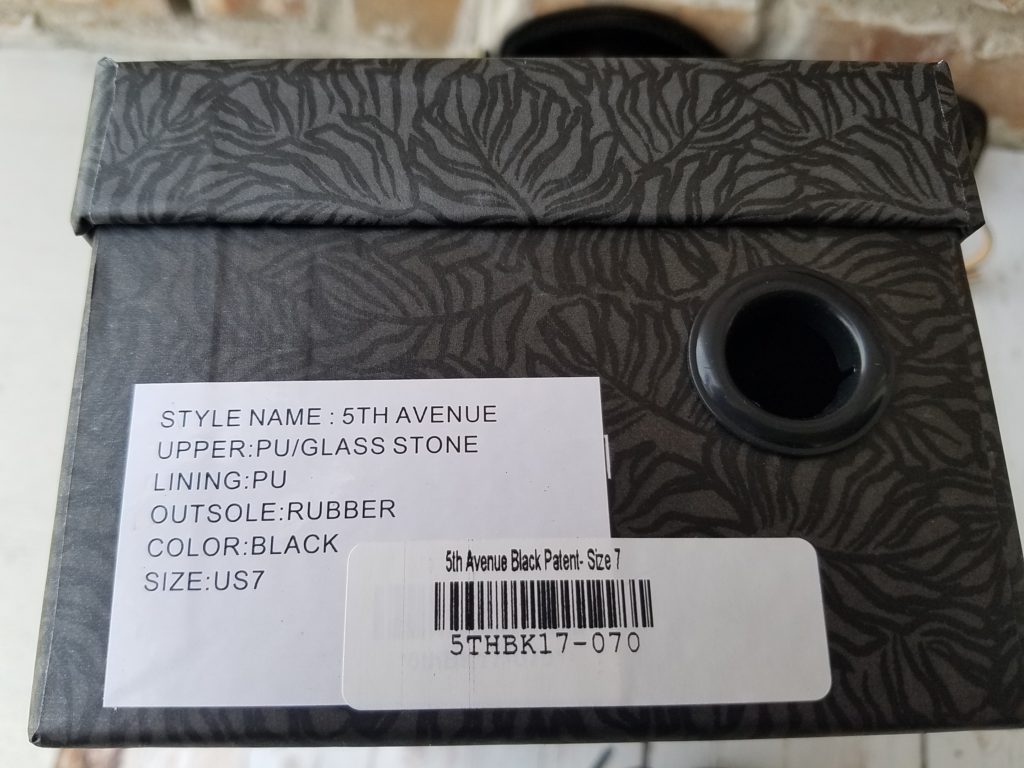 Interested in grabbing a pair of fibi & clo shoes for yourself? Click on over to my fibi & clo online boutique!
Fibi and Clo Review: The Business Opportunity
For a more in-depth and complete list of the perks of starting a fibi & clo business, see my post that I created about the fibi & clo biz opp here.
But, I would like to say that I am VERY HAPPY WITH FIBI & CLO! This company has been nothing short of amazing and I am so grateful for every opportunity that they give!
You know that feeling that you have when you are in the right place…at the right time? I've been in direct sales companies before, but I never felt like I was coming from a genuine place. Yeah, I liked the products ok, but for whatever reason, I didn't feel like I could stand behind what I was doing previously 100%.
I didn't previously feel like I was coming from my authentic self. I was doing what I thought I was supposed to do.
Not with fibi & clo! When I speak about the products and the company, it's because I genuinely love them and believe in what they do and stand for.
I love that this opportunity has taken on a new level! I love that I am (finally) in a direct sales company that I love! And bling! Lots and lots and lots of bling!!!!!
I love empowering women to sparkle and shine…with blingy feet…and an opportunity that can't be beat!
Thinking about joining fibi & clo but not sure? Join my VIP group "The Glam Doll Society" to help you figure it out.
Ready to join? Contact me at me@lesliesheltonwalters.com, friend me on Facebook, or go to my fibi & clo website to join. I'm agent #9185104789.