This post may contain affiliate links. Read the full disclosure here.
The 2017 fibi & clo fall catalog was released just these past couple of weeks in August, and we have some amazing things on tap for anyone in love with fall shoes!
I'm Leslie, independent Fashion Agent with fibi & clo #9185104789, and I'm so excited to share with you fibi & clo's new release of fall flats and boots. Not only are they classy and beautiful (as we all have come to expect with fibi & clo), but they are also positively irresistible!
The Audrey Flats
On all of the flats, you will notice the beautiful design. It's two crowns fused together with the "f&c" insignia in the middle. There are also rhinestones in the insignia too, which I lurve!!
I have a pair of the Audrey Black flats in faux leather, and I am so in love with them!
The Audrey Black flat is available here.
And, here's a Facebook Live video I did of me unboxing them. So much joy!
The flats come in some 1/2 sizes, so if your foot is at all wide, I would recommend going one half size up. I am generally a size 7, sometimes a 7 1/2 (my feet widened just a little bit after having three kids. Feet growing as a result of pregnancy is a thing.). The size 7 that I received fit my feet like a glove, but perhaps a little to a fault. I will have to get a shoe stretcher device since they rub certain areas of my feet just the slightest bit.
But, don't worry, I WILL redeem these shoes…and buy my next pair in 7.5's, lol.
Here are the rest of the fall flats lineup.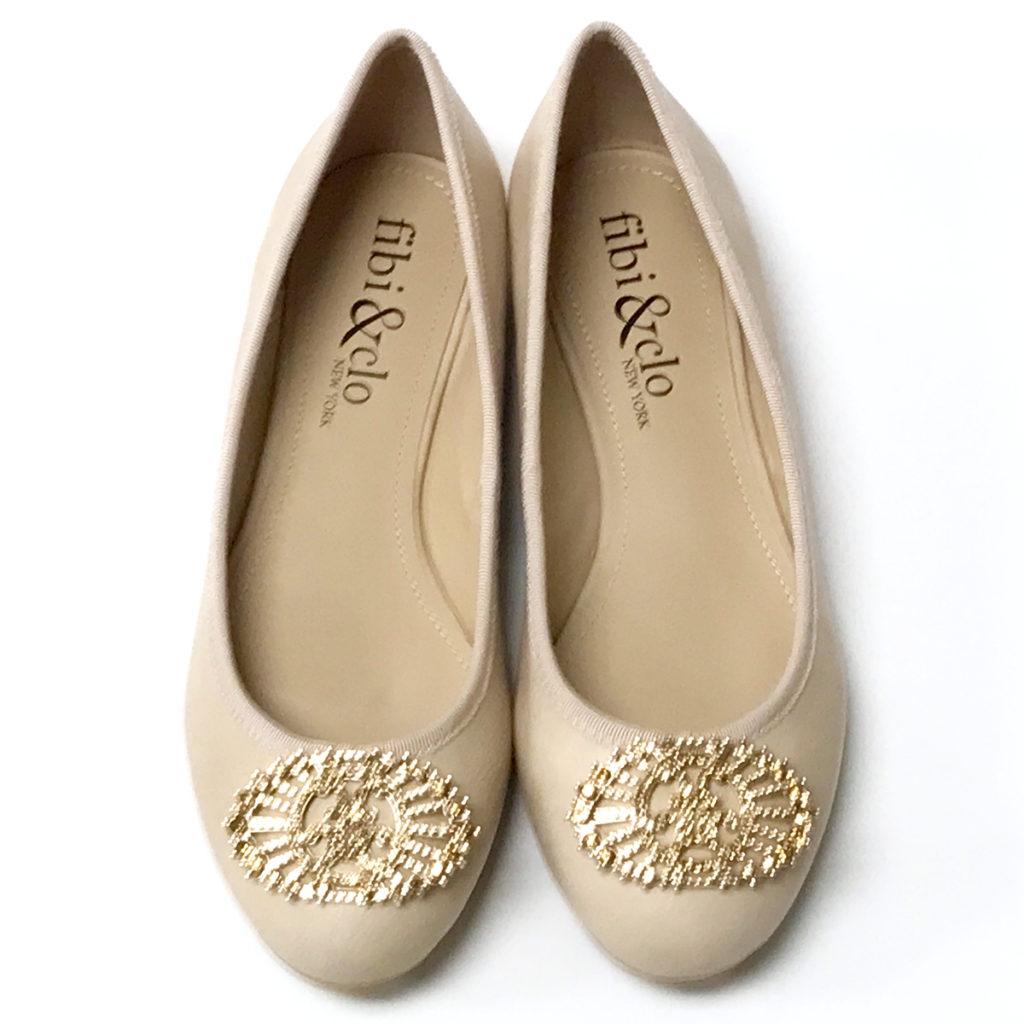 Check out the Audrey Blush flat here.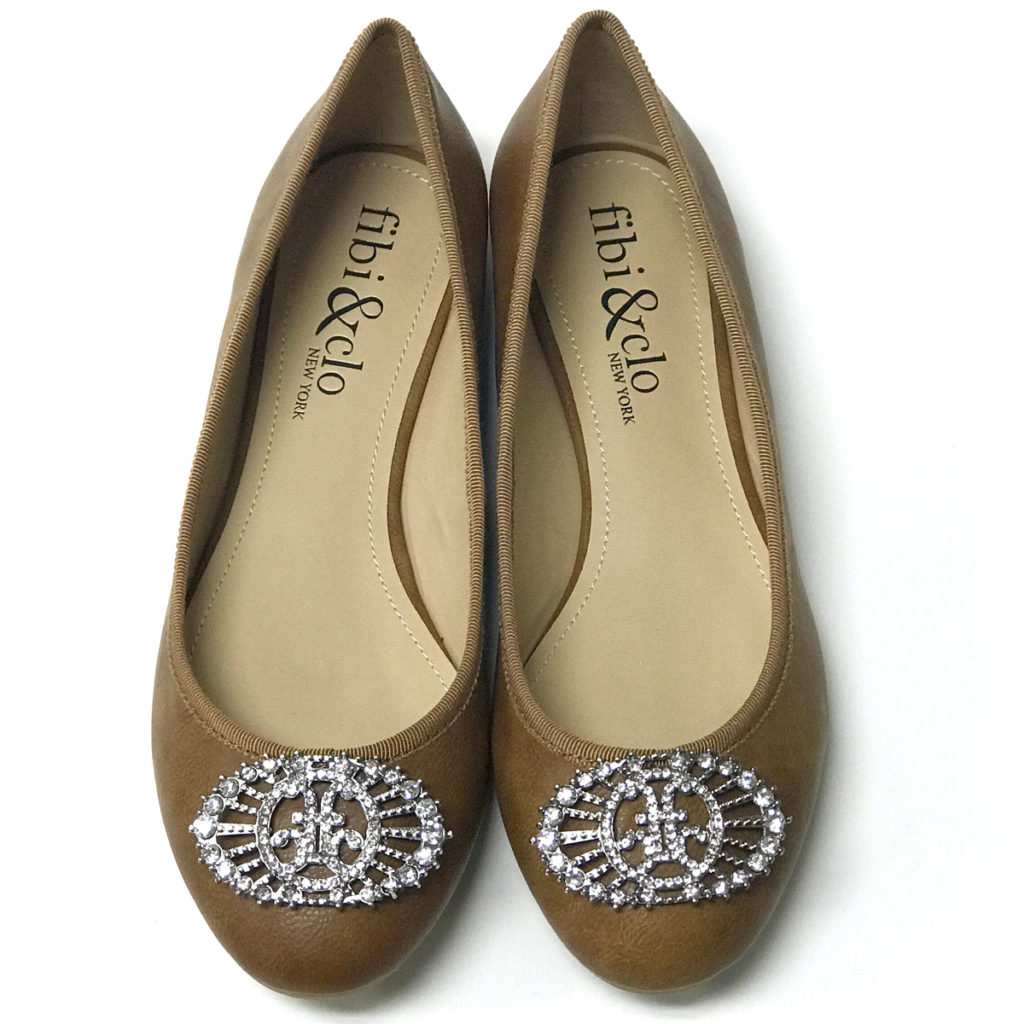 The Audrey Blush and Brown are also in faux leather.
Check out the Audrey Brown flat here.
Now, these are on my next-hit list! I am not normally a fan of leopard print, but there's something about these that are so appealing to me! These are genuine leather and have a "furry", cow-hide texture and appearance to them, so that makes them unique. Love!
Check out the Audrey Leopard Leather flats here.
The Cordoba Flats
These are in faux leather.
Check out the Cordoba Flats in Blush/Black.
These are two toned black with a genuine patent leather toe.
Check out the Cordoba Flats in Black here.
Want to host a fibi & clo online Facebook party?
Want to shop my online boutique?
Want to join fibi & clo for free and get 15% off your purchases, plus earn commissions?
Want to join my VIP fibi & clo group for specials, giveaways and news?
The Boots
Last, but not least, we have a brief line up of booties that came out for fall. All boots are suede leather and the detailing here is unique as well.
Don't be surprised if these babies make an appearance in my closet soon!
Check out the Tribeca Brown Boot here.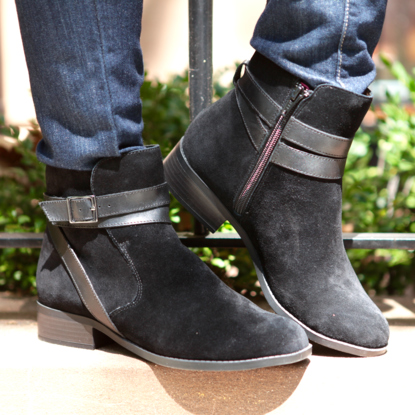 Check out the Tribeca Black Boot here.
Check out the Houston Boot here.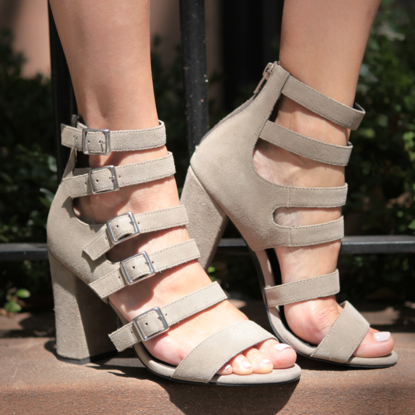 Note: You do NOT need to unbuckle these every time you wear them. There's a convenient zipper in the back of the shoe.
Check out the Dallas Boot here.
To Your Success,